Unfortunately, there is no English translation of that page, therefore the German version is shown
Diese Seite ist Teil des Locomore-Archivs, die Informationen sind teilweise veraltet.
News
2/14/17 — Valentinstag-Pärchen-Videowettbewerb
Valentinstag(e) @ Locomore: Wir haben ein ♥ für Fernbeziehungen & suchen das Locomore-Pärchen des Jahres. Postet bis Dienstag, den 23.2. um 23:59 ein Video von Euch unter diesen Facebook-Post und erzählt uns, warum Ihr das Paar seid, das "Locomore-Pärchen des Jahres" werden solltet. Die Gewinnenden erhalten 6 Hin- und Rückfahrten für eine Person im Locomore.
Ablauf: Das Locomore-Team wählt aus den 10 Videos mit den meisten Likes das "Locomore-Pärchen des Jahres" bis 10. März aus. Freund/innen dürft Ihr natürlich für die Likes bewerben. Wer spammt oder aber aber sonstwie manipuliert fliegt aus der Bewertung raus. Mit der Teilnahme gebt Ihr uns das Recht, Euer Video oder Teile davon im Rahmen unserer Social-Media-Arbeit oder auf unserer Website kostenlos zu verwenden.
Facebook steht mit diesem Wettbewerb in keinerlei Verbindung und steht dafür auch nicht als Ansprechpartner zur Verfügung. Die Gewinnenden werden per Facebook-Nachricht benachrichtigt und müssen sich innerhalb von 2 Wochen zurück melden, sonst verfällt der Gewinn.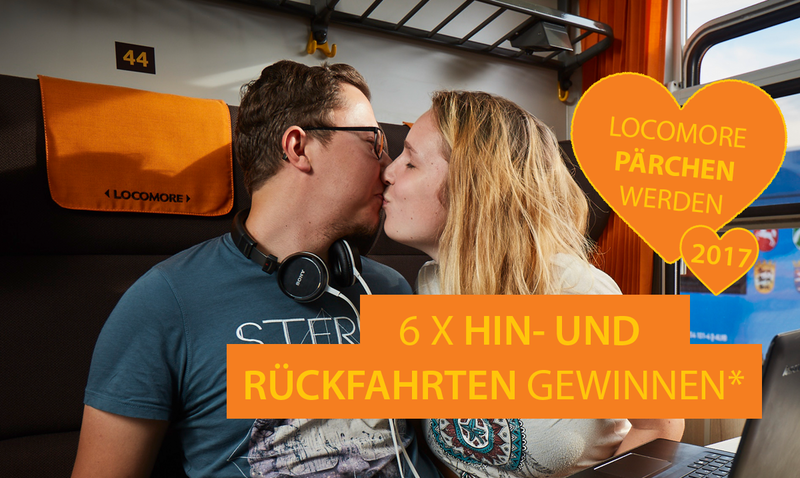 All news